In the bustling city of Tulsa, ensuring the durability and integrity of your commercial building's roof is no trivial matter. When it comes to vital tasks like replacing your roof, taking shortcuts is a gamble you can't afford. The difference between a reliable, professional commercial roofing contractor and a hasty DIY approach can be a matter of financial stability. So, why take chances? Discover the nine game-changing benefits of hiring the right commercial roofing contractor and how it can safeguard your investment while keeping your business safe and secure. Making a wise decision about roof replacement can save you both time and money in the long run.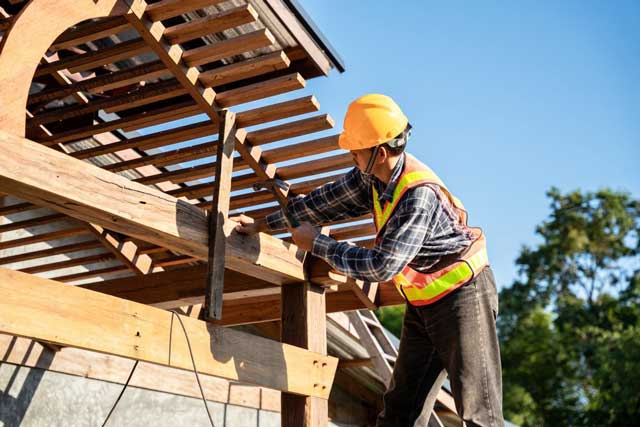 Mastery and Excellence in the Craft
When you hire the right commercial roofing contractor, you essentially partner with a reservoir of skill and knowledge. These professionals have built a career by fixing, maintaining and replacing roofs. From the planning phase to execution, their expertise ensures you get the best roofing solution tailored to your building's needs.
Top-Tier Materials for Longevity
The use of quality roofing materials is a given when you're dealing with seasoned contractors. They can access high-grade materials you might not find in your local hardware store. That is crucial for a roof replacement in Tulsa, where weather conditions range from scorching summers to icy winters. Quality materials ensure longevity, reducing the need for frequent repairs or replacements.
Value for Your Money
One common misconception is that professional services are an unnecessary expense. However, the cost-effectiveness of hiring a qualified roofing contractor becomes clear when considering the longevity and reduced need for future repairs. Moreover, contractors have working relationships with suppliers, often getting materials at discounted prices, savings that can be passed on to you.
A Worry-Free Warranty Offer
Reliable contractors offer a warranty for their work, a sign that they are confident about their services. A warranty can save you from future expenses related to errors or mishaps after completing the total roof replacement.
Meticulous Roof Assessments
Before the roof replacement, a thorough inspection is conducted to assess the existing roof condition. That is not merely a superficial look-over; contractors delve into underlying issues, assessing the roof's visible and hidden aspects to recommend the best course of action.
Skip Legal Hurdles and Liabilities
When you opt for a professional, you inherently reduce the risk of legal challenges arising from improperly executed roof replacement. Licensed contractors adhere to building codes and regulations, ensuring you don't run afoul of the law.
Efficient Time Utilization
Time is money, especially in commercial settings. An experienced contractor knows how to manage a project timeline effectively. Coordinating various tasks and ensuring deadlines are met minimizes disruptions to your business operations.
First-Class Service and Client Care for Roof Replacement
From the first consultation to the final nail, reputable contractors provide an unparalleled customer experience. They offer invaluable advice, keep you informed at each stage of the roof replacement and remain available for future maintenance or queries.
Focus on Safety and Well-being
Lastly, professional contractors are stringent about safety protocols, reducing the likelihood of accidents during the project. Whether it's the workers' safety or your building's integrity, the right contractor makes this a priority.
Transform Your Roofing Project into a Lasting Success Story
At Hardworking Roofing & Construction, we're not just building roofs but constructing peace of mind. Our team of dedicated professionals is committed to safeguarding your investment and ensuring your commercial property stands tall against any weather challenge with the best roof replacement. Don't settle for less when you can have the best! Contact us today, and let's start building a stronger, more secure future for your business. Your satisfaction is our top priority and we're here to make your roofing dreams a reality.