Protect Your Business with Reliable Commercial Roofing Solutions.
At Hardworking Roofing and Construction, we understand the importance of a strong and reliable roof for your business. With our comprehensive range of commercial roofing services, you can ensure the long-lasting protection of your valuable assets. Our team of skilled professionals is dedicated to providing top-notch repairs, maintenance, installations, and replacements for all types of commercial roofs.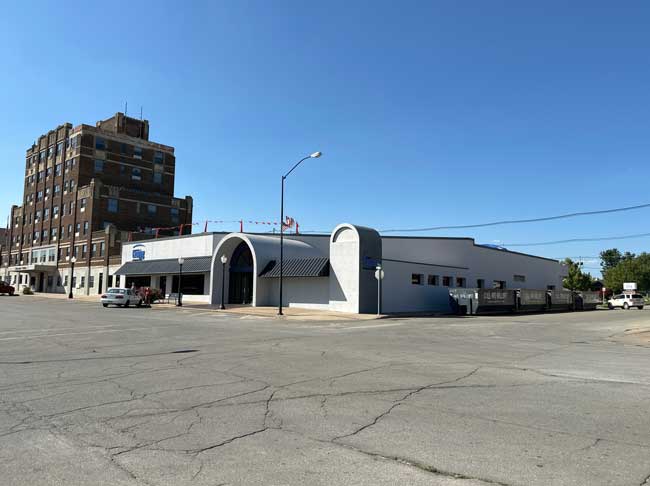 Quality Roofing Systems for Enhanced Protection
TPO Roofing: Thermoplastic Olefin roofing offers excellent durability and energy efficiency, making it a popular choice for commercial properties.
EPDM Roofing: Ethylene Propylene Diene Monomer roofing is a highly versatile and durable option that provides superior weather resistance and longevity.
Metal Roofing: With exceptional durability and low maintenance requirements, metal roofs offer superior protection and an attractive appearance for commercial buildings.
Built-Up Roofing: Built-up roofing systems consist of multiple layers of materials, providing enhanced durability and versatility for high-traffic commercial roofs.
Protect Your Investment With Top-Notch Roofing Services
Repairs: Our skilled technicians are equipped to handle all types of commercial roof repairs, addressing leaks, damaged membranes, and other issues promptly and effectively.
Maintenance: Regular maintenance is crucial for extending the lifespan of your commercial roof. Our team will conduct inspections, clean debris, and perform necessary repairs to ensure optimal performance.
Installations and Replacements: Whether you need a new roof for a commercial property or require a roof replacement, we specialize in expert installations using quality materials, ensuring a long-lasting and functional roof.
Commercial Roofing Insurance Claims: Maximize Coverage and Minimize Hassle With Hardworking Roofing and Construction.
We understand the challenges of navigating insurance claims for commercial roofing. That's why we're here to support you every step of the way. Our experienced team will handle the complexities of managing insurance claims, ensuring you receive the maximum compensation you deserve. Trust us to handle your insurance claim and restore your property, so you can focus on running your business with confidence. Get the coverage you deserve and safeguard your business with ease.
Schedule a Consultation Now.
Don't let a damaged or outdated roof compromise the success of your business. Contact us today to schedule a consultation with our roofing experts and learn more about how our services can enhance the safety, efficiency, and appeal of your commercial property. Trust Hardworking Roofing and Construction for all your commercial roofing needs.