Residential Roofing Services
Experience Quality Workmanship With Hardworking Roofing and Construction
At Hardworking Roofing and Construction, we believe that a reliable and aesthetically pleasing roof is essential for any residential property. Our experienced roofing contractors are dedicated to providing top-notch services to meet all your roofing needs. We are committed to delivering sturdy, long-lasting, and visually appealing roofs that stand the test of time. We prioritize quality workmanship, ensuring your roof is both functional and visually appealing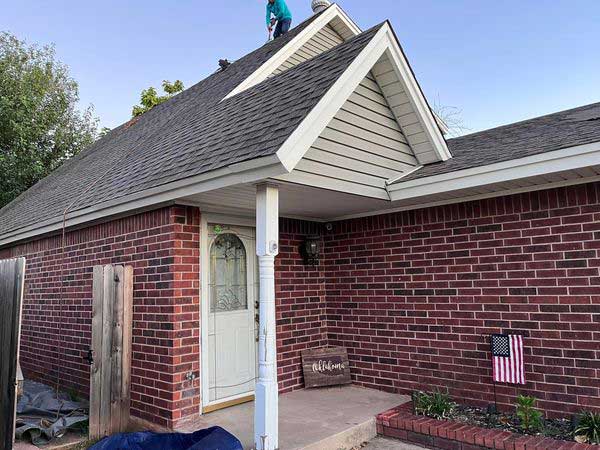 Our Roofing Services
Roof Repairs: Is your roof leaking, showing signs of damage, or in need of a fix? Our roofing experts are here to mend any issues, ensuring your roof remains watertight and secure. We use the finest materials and techniques to guarantee a lasting repair.
Roof Maintenance: Regular maintenance is key to extending the life of your roof. Our team will carefully inspect and maintain your roof to prevent potential issues, saving you money and ensuring its structural integrity.
Roof Installations: Whether you're building a new home or need a fresh roof for your existing property, we offer expert installation services. Choose from a variety of residential roofing system types to suit your style and budget.
Roof Replacements: If your roof is beyond repair, we can seamlessly replace it with a new, improved one. Our roofing contractors will handle the entire process, from removing the old roof to installing a durable and attractive replacement.
Maximize Your Coverage: Expert Assistance with Residential Roofing Insurance Claims
With a knowledgeable roofing contractor by your side, you can navigate the insurance claim process with confidence, ensuring that you receive the full compensation you deserve. From assisting with claim submission to overseeing the repair or replacement of your roof, we will guide you every step of the way. Trust our expertise to restore your property to its original condition, allowing you to regain peace of mind and enjoy the comfort of your home once again.
Residential Roofing Systems
Asphalt Shingles: The most popular choice for residential roofing, asphalt shingles are cost-effective, durable, and available in various colors and styles.
Metal Roofing: A modern and energy-efficient option, metal roofing is long-lasting, fire-resistant, and eco-friendly.
Wood Shakes: For a classic and rustic look, wood shake roofs provide natural beauty and insulation.
Get Started on Your Roofing Project – Request a Quote.
Don't compromise on the quality of your residential roofing. Trust Hardworking Roofing and Construction to deliver exceptional craftsmanship, personalized solutions, and top-quality materials. Our roofing experts are here to handle all your roofing needs, from repairs and maintenance to installations and replacements. Trust us to keep your property protected for years to come. Contact us today for a consultation, and let's discuss how we can transform your roof into a durable and beautiful asset.