Celebrating Our Clients' Satisfaction from Our Roof Repair, Siding Installation, and More!
Explore our reviews, where our clients share their firsthand experiences, enabling you to witness our dedication, expertise, and the impact we've made. Feel the pride we take in our craft as we aim for nothing short of excellence in every project.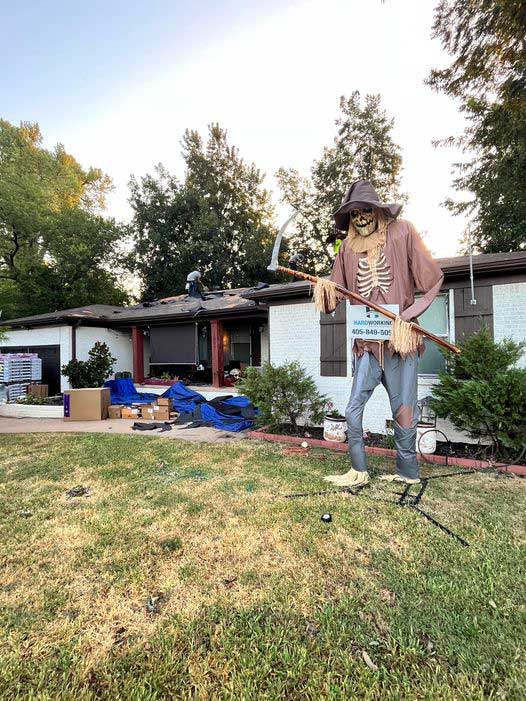 Average Review Rating
Average Rating: 5
Total Reviews: 18
List Of Reviews
By:
Mark Grazdan
on
Hardworking Roofing and Construction
HWC and our project lead (Nam) were nothing short of amazing!! Nam was very detailed in his review of our insurance claim, and provided the very best estimate for the projec... he also educating me on the process/timeline for the my roof replacement. Nam strives to form a close relationship of trust with his customers, ensuring they are comfortable with HWC commitment to perform to the highest standards. Our new roof is amazing (even replaced the roof on my shed to ensure color matching!). The roofing team was very friendly and professional. What is equally as impressive is they replaced the roof on our 3,600 sq ft house in one day to include a very thorough clean-up. Outside of the beautiful roof you couldn't tell the were here at the end of the day. I highly recommend HWC to anyone! Our many thanks to the entire HWC team! Mark G.
By:
Wes Galloway
on
Hardworking Roofing and Construction
Hardworking roof company is exactly that !! They do everything they say they will do and more.Kept me informed and worked with me ever step of the way . The quality of the roof on my house Now is second to none. Nam and crew are a hard working crew that take great pride in all that they do.
By:
David Chapman
on
Hardworking Roofing and Construction
Jacob was a referral from a friend after I told him about an unpleasant experience I had with another roofing company. Jacob came right over there was no lag between the initial phone call and Jacob's inspection visit. He really knows his stuff and provided excellent evidence of hail damage on my roof. Jacob worked directly with our claims adjuster and got the ball rolling in a hurry. The whole process, including working with insurance company, replacing the roof and gutters, and repairing drywall in my garage took less than 10 days. Jacob was prompt to return calls, stayed on top of the project from start to finish, was on-site when the roof was being installed overseeing the operation. The crew was respectful of people, animals, and property. There are hundreds of roofing companies to choose from around here and I am glad we chose Hardworking to replace our roof. To say we are satisfied would be an understatement! Thank you Jacob and Crew for a Job well done!
By:
Christopher Poole
on
Hardworking Roofing and Construction
We had to leave a good review for Hardworking Roofing. These guys did an incredible job. Our representative was timely and informative. Our roof was installed in days and it looks amazing! The cleanup exceeded our visions. We are so pleased and grateful for all the hard work. So Thank you Hardworking Roofing so very much! Catherine and Chris P.
By:
D_ Tookus
on
Hardworking Roofing and Construction
I want to give a shout out to Nam and Nick. They did an amazing job managing our roof, Garage door and fence replacement. Everything went smoothly. They were very professional. They made sure to clean up as the repairs were being done and afterwards. We are very happy with the work that was done. Thanks for all you do - Kevin
Contact Us Today to Book Our Home Exterior and Roof Repair Services
Stay in touch and get an in-depth view of our work on our Facebook page.