Celebrating Our Clients' Satisfaction from Our Roof Repair, Siding Installation, and More!
Explore our reviews, where our clients share their firsthand experiences, enabling you to witness our dedication, expertise, and the impact we've made. Feel the pride we take in our craft as we aim for nothing short of excellence in every project.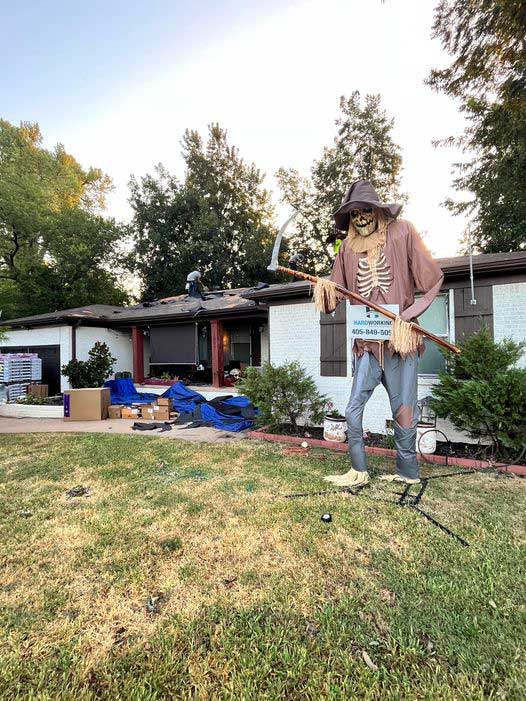 Average Review Rating
Average Rating: 5
Total Reviews: 18
List Of Reviews
By:
Theresa Seyffert
on
Hardworking Roofing and Construction
Nate and his crew from Hardworking Roofing did an excellent job on our roof and our fence after the tornado and we couldn't be happier. He was very nice, friendly, professional, reasonably priced and did a wonderful job of keeping things cleaned up while they worked. We will definitely use them again if need be.
By:
Upsy Daizy
on
Hardworking Roofing and Construction
Nam ( our project leader) came by the house and thoroughly inspected our roof and surrounding areas for damage. He was very patient in explaining the process and was here during the adjuster inspection. The delivery and start of our roofing was on time and was done in 1 day ! Quality of work is impeccable. He was here before, during and after the installation to make sure that everything is done right as it should. He also replace our gutters and painted our garage and trim around the house as it has plenty of hail damage as well. We are very happy with all the works they have done ! Roof, Gutter system and painting. If you need roofing done , Do not waste time calling around because I can guarantee you, You cannot find a service as good as him. Call him, He will do his best to serve your needs.
By:
Aaron Brown
on
Hardworking Roofing and Construction
I've had great experiences using Hardworking Roofing and Construction. They've done a great job on roofs and gutters for me. I will definitely use them again.
Contact Us Today to Book Our Home Exterior and Roof Repair Services
Stay in touch and get an in-depth view of our work on our Facebook page.